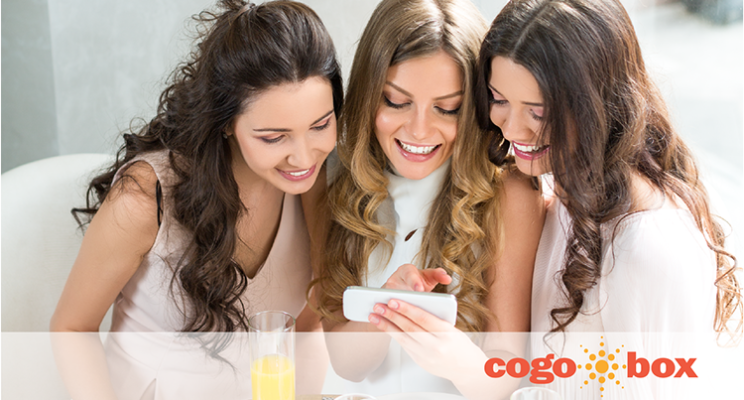 It isn't easy being in charge of a popular restaurant/café, especially in the era of millennials, when the virtual voice can be louder and more significant than the words directly spoken to your ears. People nowadays trust online reviews even when written by strangers. To be more precise, 84% of people trust online reviews as much as a personal recommendation, according to a survey a Local Consumer Review Survey by BrightLocal.
You've already created an online survey and you're not sure how to gather your customers' feedback? Your guests are leaving your restaurant/café happy and satisfied, but you're not sure how to get a positive review without bothering them? Luckily, there are simple, nonintrusive ways to get positive online reviews. And trust me, you really need them. As stated in the previously mentioned report, 74% of consumers say that positive reviews make them trust a local business more. Still wondering why you should gather positive online reviews? Well, the question is not anymore "Why", but "How". With this in mind, here are 3 easy ways of increasing positive online reviews for your restaurant/café:
1. With Social Wi-Fi, Online Reviews Happen Organically
Offering free Wi-Fi to your guests and not connecting it to your social media pages is a loss right from the start. Not only does Social Wi-Fi help you raise brand awareness by politely asking your guests to like/share your page or check in at your location for free Internet access in return, but it also reminds them to leave a review without you as a manager/owner feeling as if you're annoying your guests for a favor. With the implementation of Social Wi-Fi everything is easier, as you can gather data about your customers and ask for feedback of the service. You can also track their online behavior and think of ways how to make your restaurant/café an even more enjoyable experience.
2. Provide Incentives with SMS & Push Notifications
Gathering the right information about your customers is really important, but what is of even bigger importance is what to do with it and how to use it to your benefit. Sending a text as a nice reminder to your customer to send his/her feedback would definitely draw attention, which most of the times results in an effective way to ask for a review. Same thing happens with the push notifications that you can provide, politely reminding the customer to share his/her thoughts about your service. And if you're not sure that a simple reminder can be effective, then you can always spice up things a bit and provide a small but sweet incentive for every review, like a free cupcake for their next visit.
3. Wi-Fi Landing Page
Your free Wi-Fi is an open door to plenty of possibilities, one such being the process of directing the customer to your Landing Page immediately after he/she connects to your free Wi-Fi. And for the landing page and its content, it is you that is responsible, so make sure to think wisely about it. One way to increase positive online reviews is to add a button on your restaurant/café landing page that will immediately catch the eye of the visitor and make him/her do you the favor of entering the appropriate review. However, businesses are getting even more thoughtful sometimes by redirecting them to the landing page of a review service, such as the well-known TripAdvisor, which has turned out to be a successful way of gaining relevant reviews. This turns out to be a far more successful and friendly way of asking for a review than by bothering the guests in person.
CoGoBox has proven to be an experienced partner, especially when it comes to restaurants and cafés. Its extraordinary social Wi-Fi performance will not only help you gather the right online reviews for your business, but will also help you with numerous challenges you may have come across, such as Wi-Fi speed, security, online marketing and plenty of other factors directly affecting customer satisfaction.
—
Like the article? Join the conversation on LinkedIn!