Good news, restaurant owners! Facebook recently updated itself, allowing you to set up free online food ordering for your restaurant.
This is actually a pretty big deal. The convenience of Facebook can't be understated. This presents a massive marketing opportunity for participating restaurants. A Facebook online ordering system has huge potential.
So get started now! Let's run through how to create an order form on your Facebook page for free.
If you use Delivery.com or Slice for delivery, then you're already set. If not however, the first thing you'll want to do is sign up for either of these two services. Slice specializes in pizzerias, so if your restaurant doesn't have anything to do with serving pizzas, Delivery.com will be your best bet. These are the only two delivery options Facebook supports right now, but support for other services like GrubHub and ChowNow are coming in the future.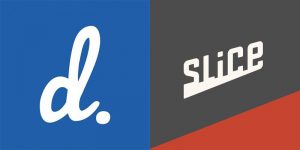 Head HERE to sign up for Delivery.com or HERE to sign up for Slice.
Once that's all taken care of, your next step is to actually add a "Start Order" button to your Facebook Page. To do this, you'll want to make sure you're account is an admin, editor, moderator or advertiser for your page. So get that figured out first.
Got it? Good. Head over to your Facebook page and find your cover photo. Just below, there should be an option to "Add a Button." Click on it, and a dropdown menu should appear, letting you add a "Start Order" button. Proceed from there and fill out the required information, then click "Add Button."
With this button, customers can directly order food from you through your page – whether they're on their mobile app or computer. All orders will be processed through Delivery.com or Slice, and then they'll very conveniently appear alongside the rest of your orders.
The button allows customers to enter their delivery address, manage items in their cart, and check out. It even lets them check their order status, right there on Facebook! Nifty, huh?
If you want to test your button, just to check if it's in working order, hover over it and select "Test Button." Oh, and if you want, you can edit or delete your button at any time.
Master Social Media With CoGoBuzz
Want to really take advantage of Facebook's new food-ordering features? Try CoGoBuzz, our amazing state-of-the-art service that gets you more Facebook followers – Automatically.
CoGoBuzz works by leveraging your in-store WiFi to boost social media. When customers connect to your WiFi, they can then login with their Facebook profile, Email, or phone number. They're then taken to a custom landing page designed specifically for your restaurant, where they can be incentivized to Like you on social media in exchange for a deal! Check out the rest of our website to learn more about all the awesome benefits of CoGoBuzz!
Note: Delivery.com and Slice logos used courtesy of their respective social media pages.
—
Are you excited about Facebook online food ordering? Let us know in the comments!