Did you know Facebook has a WiFi Finder?
That's right, mobile users can locate the closest businesses around with Free WiFi. As a valued CoGoBuzz Customer, that can include you!
Facebook's WiFi Finder is an easy, effortless way to bring potential customers into your business. They'll come for the WiFi, but they'll engage with your CoGoBuzz, which automatically builds your Loyalty Database, scoring you a Facebook "Like" and encouraging the guest to Check-In – boosting your Social Media presence.
On its own, Facebook WiFi Finder might get customers to come to your store, buy a soda, use the WiFi , and leave potentially never to return. But with CoGoBuzz, you'll amplify the effectiveness of Facebook WiFi Finder – putting your marketing program on autopilot
Because customers login to your HotSpot via Facebook, Email, or Phone Number, they'll be instantly plugged in and engaged. With CoGoBuzz, we'll keep your customers coming back again and again.
Setting your business up with Facebook WiFi Finder is a total breeze, and won't cost you a dime. Here's how.
Head on over to your business's Facebook Page.
In the top right-hand corner, click on Settings.
Scroll down to Wi-Fi Network.
Add the Name of Your WiFi Network and Save!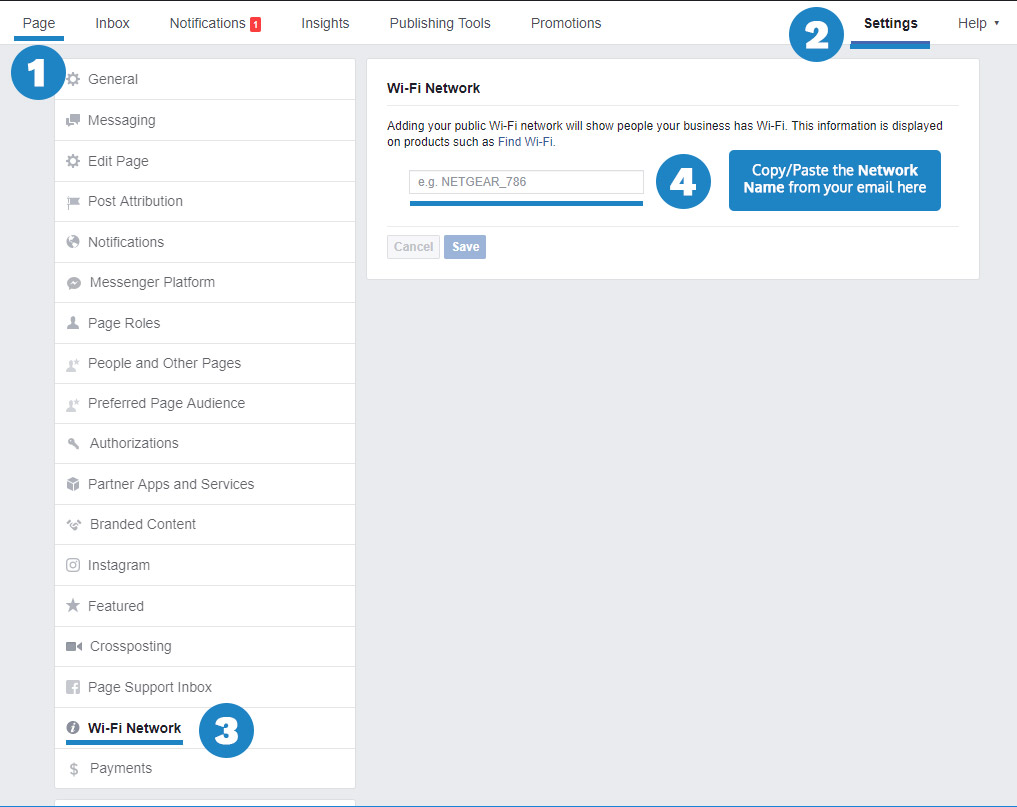 Master Social Media With CoGoBuzz
Want to really takeover social media? Do it with CoGoBuzz. Our service gets you more Facebook followers – Automatically. CoGoBuzz works by leveraging your in-store WiFi to boost social media. Like we mentioned before, when customers connect to your WiFi, they can then login with their Facebook profile, Email, or Phone Number. That's when they're then taken to a custom landing page designed specifically for your business, where they can be incentivized to give you a "Like" in exchange for a deal!
To top all that off, CoGoBuzz features a fully digital text-based loyalty program, automatically developed customer profiles, and so much more! Check out the rest of our website to learn even more about all the awesome benefits of CoGoBuzz!
—
Does your business use Facebook WiFi Finder? Let us know in the comments!