Customer Engagement Marketing
for Independent & Franchise Cafes, Breweries, Restaurants & Bars
Real-Time Customer Engagement & Marketing Automations
CoGoBuzz™ provides integrated customer engagement solutions nationwide for restaurant, entertainment venues, franchises and main streets. Businesses can search, monitor and analyze their wi-fi based customer data from our mobile friendly, cloud based dashboard. Our software suite integrates Guest WiFi, SMS/Email Marketing & Digital Signage.
Capture real-time data and engage customers in real time with targeted messages from visit based data. Generate and schedule alerts, reports and graphs.
Send Contactless, Touch-Free Digital Menus – Automatically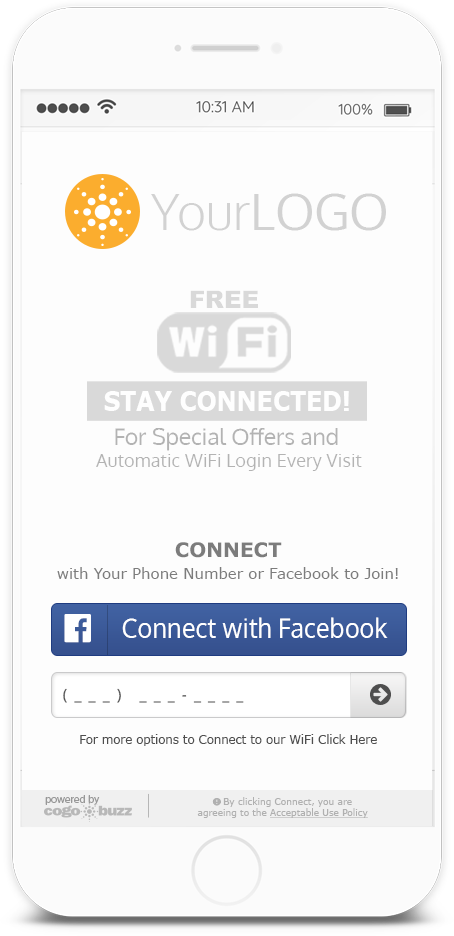 Build Your Contact List Automatically
Customers connect to your WiFi with their Facebook account or phone number and join your loyalty program at the same time. View customer profiles, insights and real-time reports through our cloud based dashboard. Learn more about your customers and build highly targeted customer segments for ultimate customer engagement.
Customer Profiles & Insights
Contact Info
Branded Guest WiFi
Social Login
No Complicated WiFi Passwords
Text + Social
Real-Time Customer Engagement
When customers join, CoGoBuzz automatically sends them Welcome text with a link to like your Facebook page. Welcome Back texts encourage customers to post a picture on Instagram at your store, with your hashtag. Send flash deals, coupons, and create digital punch cards to keep your customers coming back. Customers can also call and reply to your SMS Phone Number.
Automatic Welcome/Welcome Back Texts
with Facebook & Instagram Links 
Increase Facebook Event Exposure & Interests 
Contests
Polls
Chat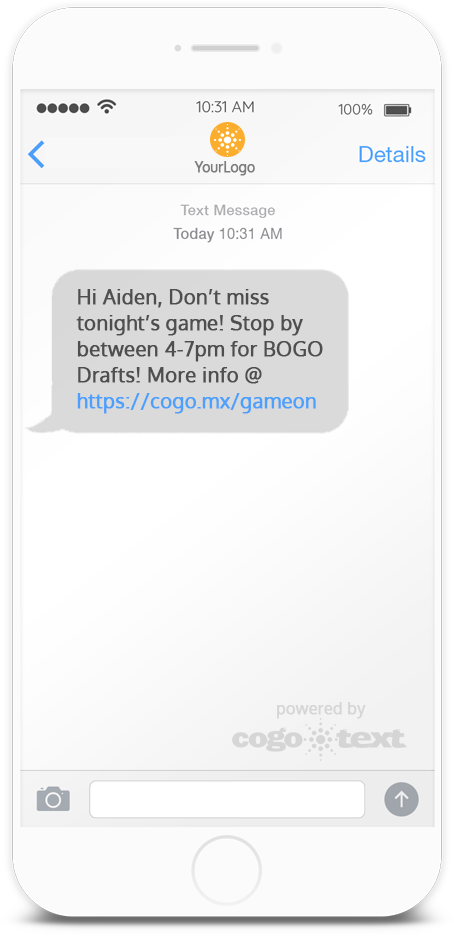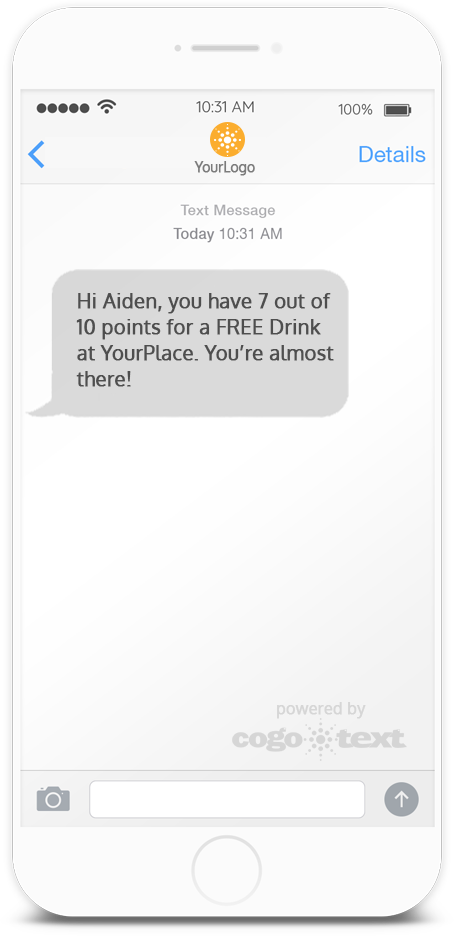 Customer Loyalty
Digital Rewards Programs
Waste less paper with Digital Punch Cards. Customers are always losing or forgetting their punch cards. Then you have to give them new ones, and they end up using 5+ incomplete cards to redeem 1 offer. Digital punch cards are tied to the customers phone number.
Flash Deals
Coupons
Automated Birthday Messages
Unlimited Digital Punch Cards
Unlimited Keywords
Digital Signage
Effortlessly Create Customer Generated Content
Encourage customers to post on Instagram with your hashtag via text and digital signage. 
Promote your Loyalty Program
Digital Menu Boards
Live Tap Lists
Event Promotions