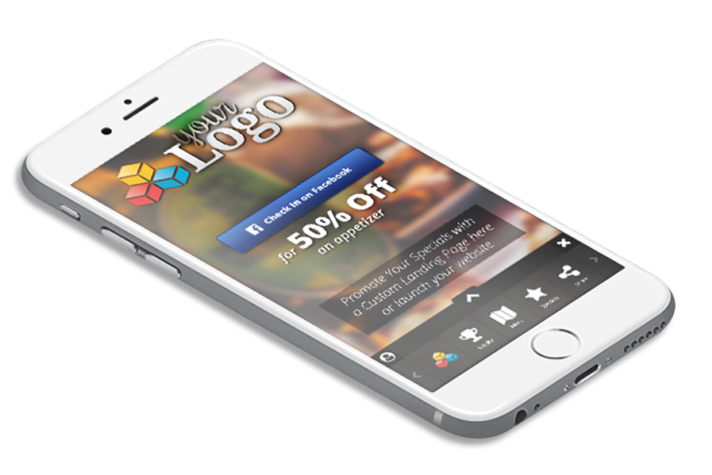 Our CoGoWiFi Platform puts your WiFi to work for you!
Our Social WiFi service analyzes and discovers your core demographics, automatically compiling a wide array of essential data and reports. Customers login one time with a phone number or social media account and the data behind your most frequent and active customers is suddenly at your immediate disposal.
Returning guests are automatically connected to WiFi at all of your business locations. Track and engage your customers wherever they go. Our interface lets you see who is on your network along with how they browsed while on the premises.
Build Customer Profiles
CoGoWiFi is a Guest Internet & WiFi Marketing Platform. With Facebook or Phone Number WiFi login, your customers can easily connect to your HotSpot without having to ask for complicated passwords. Once logged in, their information is stored and automatically sent to your favorite CRM/Marketing List – and CoGoText.



Build Your Brand
Once your customers have logged in, they're taken to your unique custom landing page. Promote your business with deals, events, and more – all directly from the customers' mobile experience.
Have a social media problem?  From the landing page, you can easily entice your customers to Like or check-in to your business in exchange for a deal. Be prepared to watch your social media presence immediately take off. 42% of consumers will like a Facebook page to get a coupon or discount (Syncapse). Imagine if you could get four-out-of-every-ten customers liking you on social media. With CoGoWiFi, you can.
On-Site Digital Marketing & Customer Engagement
Take control of your customer's browsing experience with our unprecedented WiFi App. Menus, deals, and more are all accessible through the intuitive interactive overlay that occupies a small slice of space at the bottom of mobile browsers and can easily be collapsed into a bubble with your logo. Instead of letting mobile devices persist as a distraction, CoGoWiFi ensures that your customer's in-business engagement is almost entirely funneled directly towards you, even as they browse other sites.
If that wasn't enough, our WiFi app also delivers advertisements specifically tailored to your customers.
85% of Millennials are more likely to make a purchase if it is personalized to their interests, both in-store and with digital displays
USC Dornsife
Starting at just $99/month